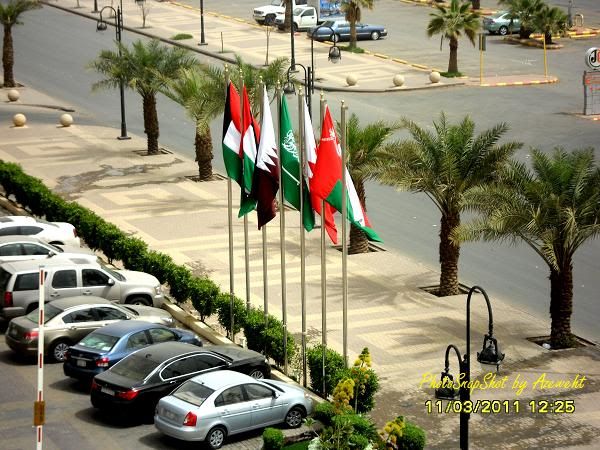 Photo was taken in front of Coral Hotel near the Mosque and Al-Rajhi Bank opposite of Al-Jazeera Mall in Sulaimanya, Riyadh City
No doubt that this Day of Rage won't go on stage here in Riyadh City, while others were marching on protests from the other sides of the Middle East. The main city of Saudi Arabia seemed to back off and loosened up when security forces went on tight clogging some highways causing severe traffic on their strict check points.
When I tried to google on what's new about the planned "Day of Rage," I have read that the King have released 10, 000 armed forces in defense against those who are planning for revolt in any form. The rules and orders declared by King Abdullah seemed to be working out and were strictly being followed and implemented in the kingdom and Saudi nationals wholly feared the officers guarding the community when the king has declared to stop any form of movements against the government at any cause.
Meanwhile, while the planned revolt seemed to fail in Riyadh, hundreds of people bravely pushed through in some province like Al-Qatif consisting mostly of Shi'ites to outcry their yearning for a change in the government system. Shi'ites, I learned from a friend that they are another sect of Muslims perceiving Quran's teaching in another way experiencing mostly of discrimination against Sunni comprising the majority of Muslims. On the other hand, Arabs have witnessed more protests across the Middle East like Kuwait, Yemen, Libya, Iraq and in some parts of Bahrain. (Check this out at Aljazeera.net)
Then later from the news, the king has declared salary increased for the Saudi Nationals to prevent them further from going rage and the Absolute Monarchy government seemed to have a great advantage when country's peace and orderliness is being maintained, though, lots of disadvantages can as well be enumerated.
Here are the photos of some streets in Sulaimanya near Olaya in Riyadh City which I have taken from the time of scheduled revolution after Salah on March 11.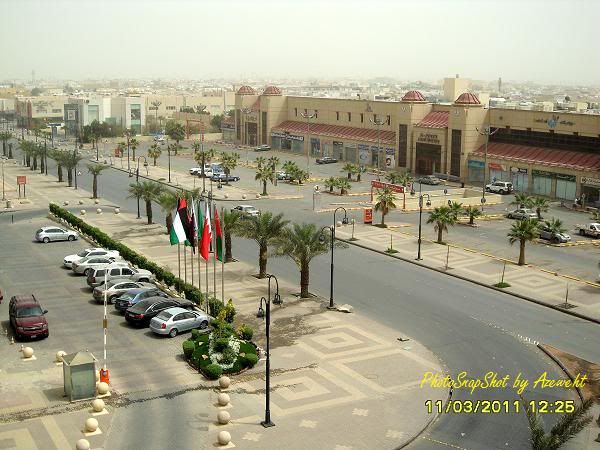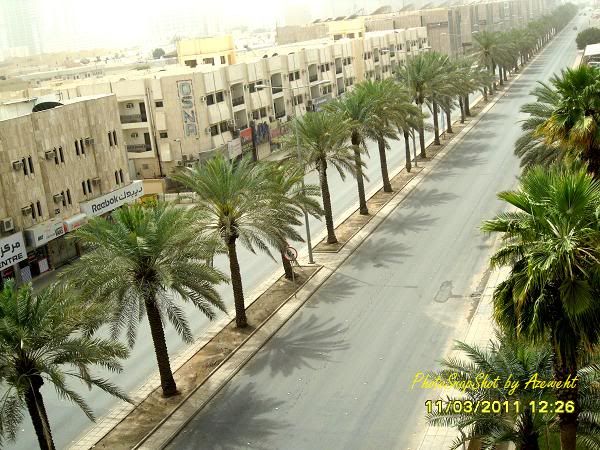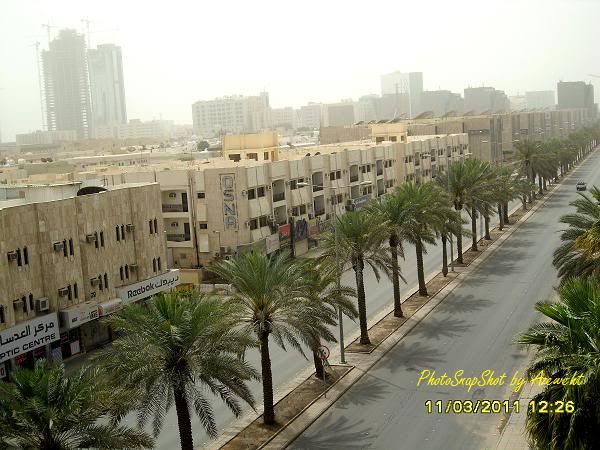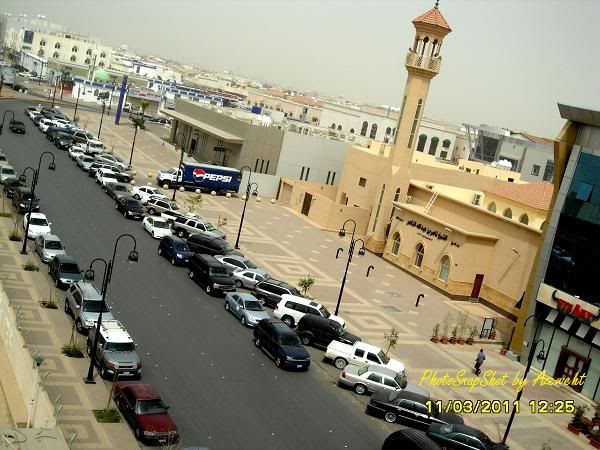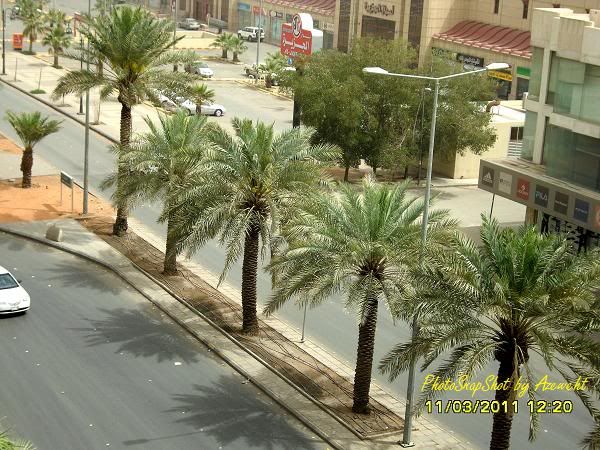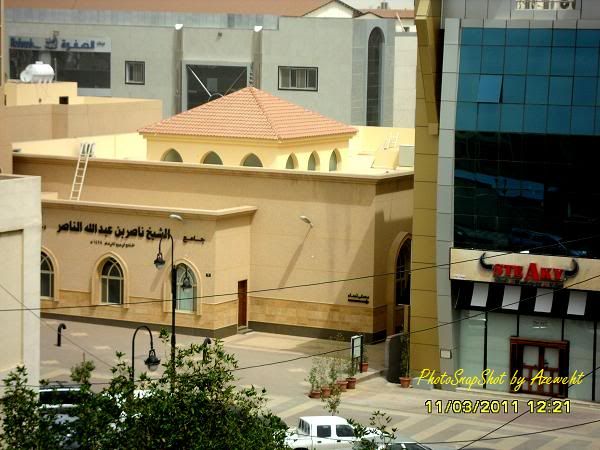 This work is licensed under a Creative Commons Attribution-NonCommercial 3.0 Philippines License.
G
rab this iPhone 4 Black and iPhone 4 case from Amazon. For more details please click on the icon.