The first time Friendster was introduced was the actual hallmark or the beginning of the interactive social media connection and "Friendster" being the pioneer was considered as the original and even the "father" of all social networks.

Friendster is where I started. This is where I started to learn how to manipulate computers and see what is in the cyberspace. This is where I started to gain interest in blogging and this is where I had written my first blog post. I honestly admit that I have been addictive on it before. But even in Cyber-world, nothing is permanent and everything will come to an end.

I only got the information like a week ago that Friendster will delete users files by the end of May but from the latest updates, they are extending until 27th of June. To be honest, I rarely open this site since everyone seems to be much more of a facebook users now.

From what I have read, Friendster is actually reinventing itself and it's on its way on repositioning itself into a gaming site and it has to discontinue all the users social network account.

In order to save all the data like photos, messages, friends, testimonials, shoutouts, blogs, groups and the like, an application called "FRIENDSTER EXPORTER" was created to download all the files.
Here is how to donwload file via Friendster Exporter:
1. Log in to your friendster account and from the upper portion of your HOME page, a banner like this will appear. Click on it. It will take some time to direct you to Friendster Exporter.

2. The Friendster Exporter page can be looked like the screenshot below where the zip containing your profile information is being generated. Just refresh the page or go back to the Home page and hit the banner again after quite sometime if this happen.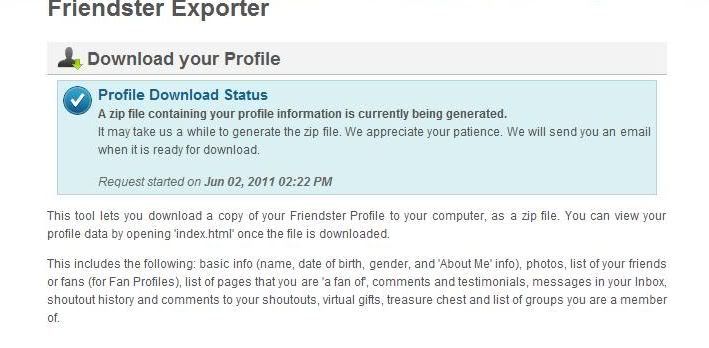 3. A message like this will appear if your file is ready for download after being generated from the system. Click on the link "Restart Download" below.
4. It will provide you with options as to how you want your profile to be saved or to be downloaded. Either you choose the Faster Download or the Slower Download, the first one is recommended where photos are not included but
it can be exported either to Flickr or Multiply while the latter one will take so much time as photos can as well be included from the download file.

5. If you opted to go for the Faster Download. The exporter will ask you to verify your email address and password for the user account.
After entering your email and password, hit "Download" button.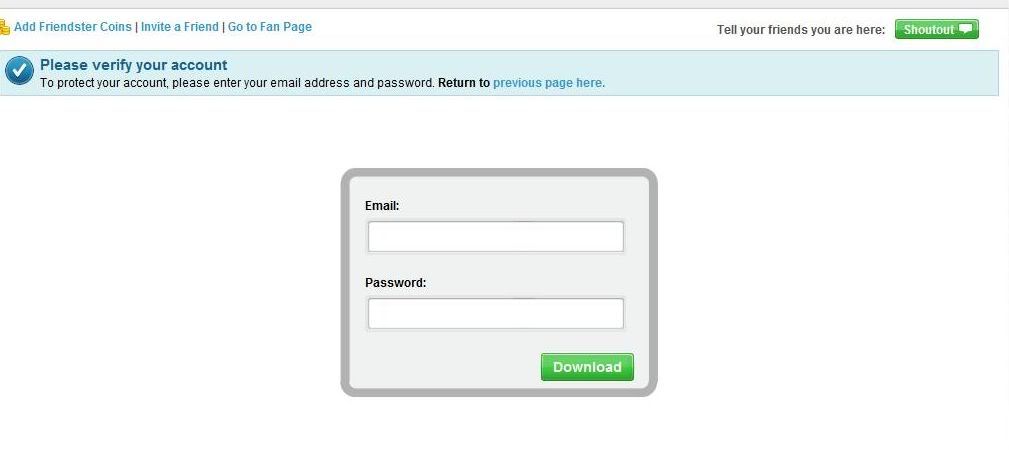 6.Then a zip file will be ready for download. From here, either you save or open it automatically with WinRar.zip which is a software you need to download and keep in your computer in order to extract or unzip the file.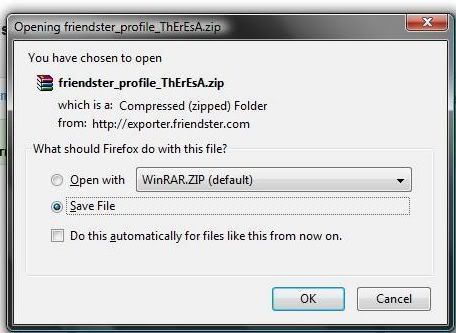 7. Once you open the file, this can be extracted in WinRar.ZIP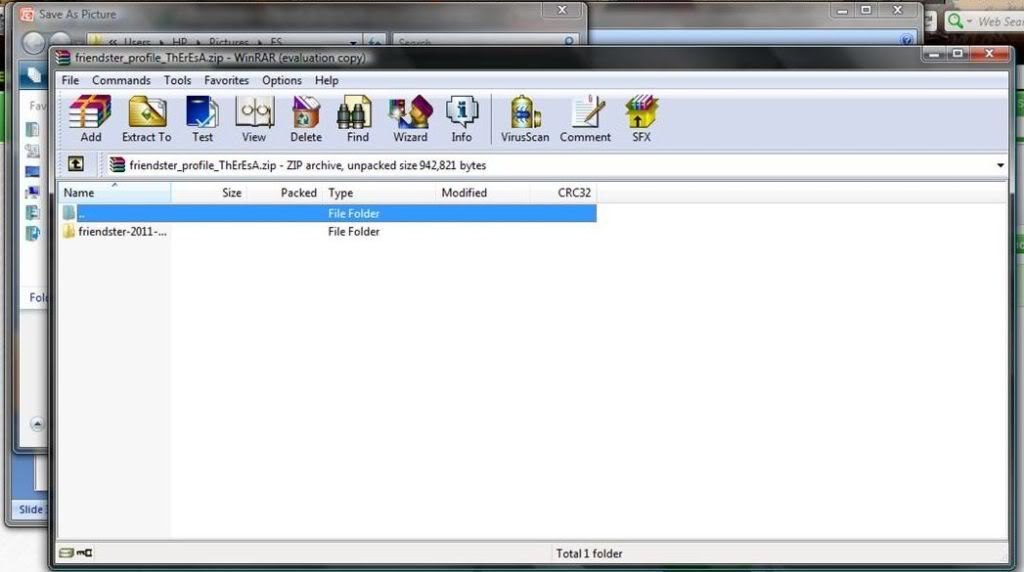 7. Hit on the Friendster file, click on "Extract To" and choose in which folder you want to save it from your computer.
8. The extracted friendster file, once you open it, it can be viewed as html like this...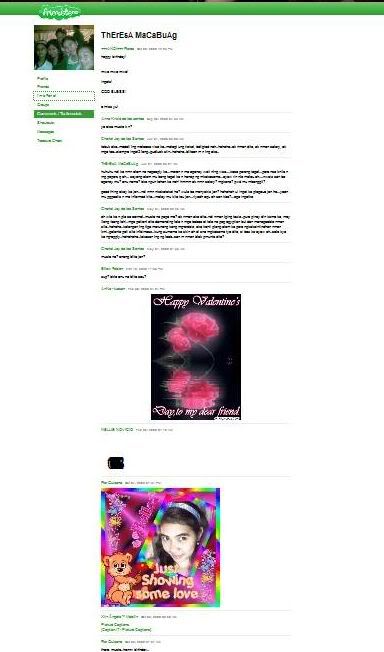 9. Again, if you opted to go for a Faster Download, you have to export your photos either to Flickr or Multiply and the exporter will give you an option like this...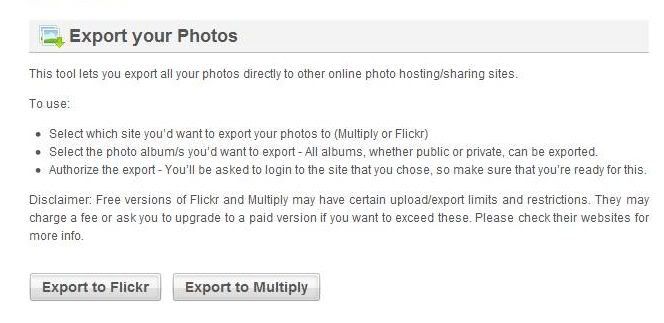 10. And of course, if you have your friendster blog, you also have the option either to transfer it to wordpress or blogger.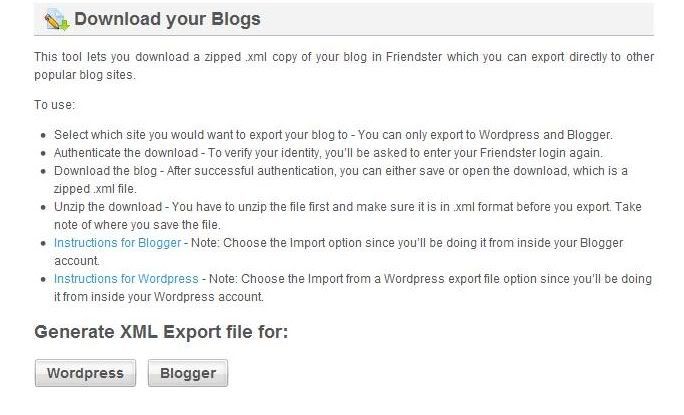 For a slower download, you will have to follow same procedure, only it will take so much time as it will include all the files including your blogs and photos. A Faster Download option is still recommended.
So this is how the Friendster Exporter works. Friendster is just reinventing itself in to something different which will hopefully give more fun and entertainment but this time not as a social networking site but an online gaming site... and I don't know which among the other social media platforms will come to an end, I just do hope that FACEBOOK can survive. =)

This work is licensed under a Creative Commons Attribution-NonCommercial 3.0 Philippines License.