"Technorati Stickers" ( Image Source: socialmediamagic.com)
Technorati sets a wider path of opportunity for growth and improvement, like BlogCritics, it actually allows a wider exposure that would increase readership for every blog registered on its directory. The chance of being tagged, indexed and pinged are right here, thus, Technorati is an excellent way to get more traffic that would be significant to increase search engine ranking. As a newbie I am eager to get "Walks of Life" be on tracked and I need Technorati to get my site on the way to it.
Walks of Life on Technorati
It has been more than two weeks now since I have received a message from Technorati that my claimed authority on "Walks of Life" has been completed
and it took me awhile to get a new post for my blog to be visible on its search engine but now "Walks of Life" is officially registered and can be searched on Technorati Blog Directory.

The screenshot below is the message I received from Technorati on June 15, 2011, that the claimed authority on my site has been completed.

Here is a screenshot where "Walks of Life" can be searched now on Tecnorati blog Directory.
Today's ranking is 57, 942 with authority of 94. The higher the rank the better.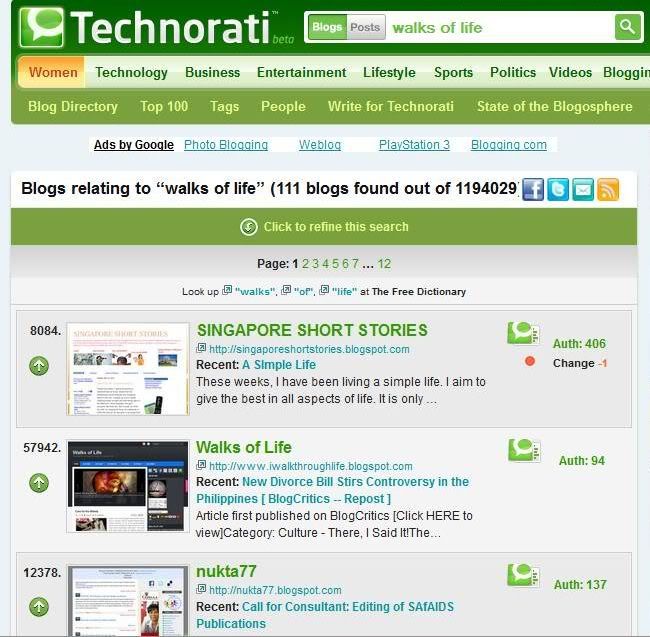 While here is a screenshot of the site details registered on Technorati Blog Directory.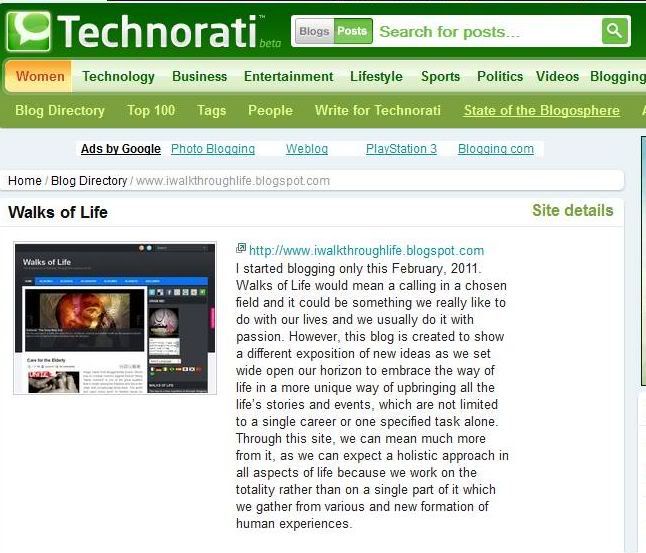 This work is licensed under a Creative Commons Attribution-NonCommercial 3.0 Philippines License.